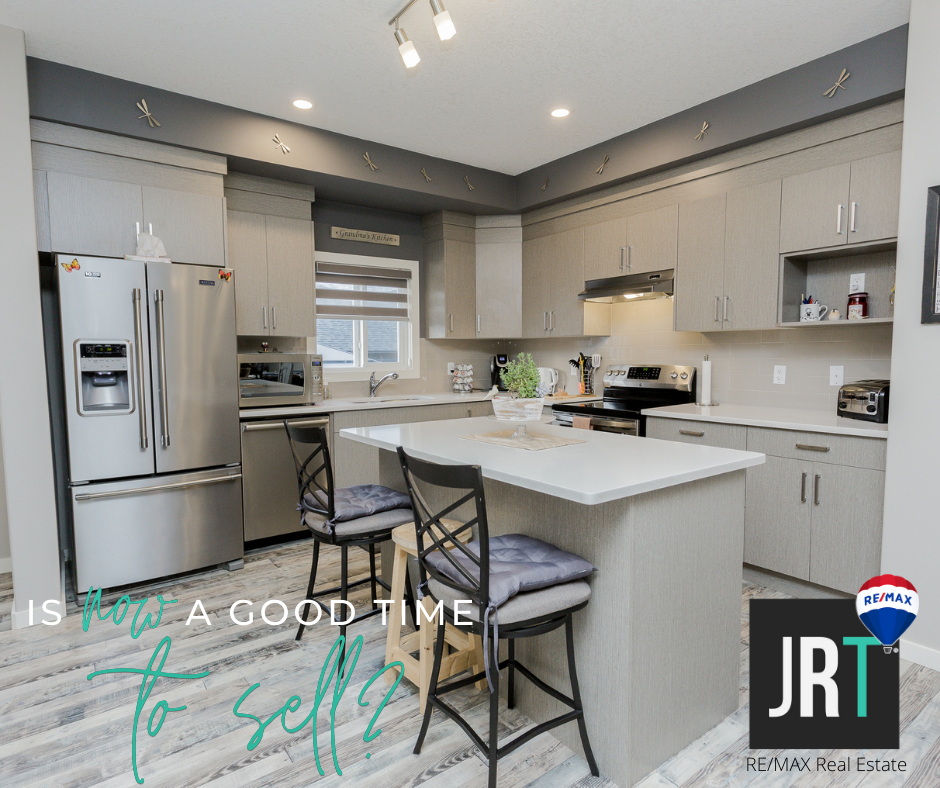 IS NOW A GOOD TIME TO SELL?
The most common question asked by sellers is "Is now a good time to sell?". Typically, January and February are less active months in the real estate market, however 2021 is unfolding a very different story. At the time of this writing, Leduc has had an increase of 91.8% sales. To date 94 properties have sold compared to 49 last year. While pricing overall has remained steady, properties are also selling 29.5% faster, averaging 60 days on market compared to 85 days last year. So, is now a good time to sell? The answer is YES!
People want to know, what's driving this market?
To start, lower interest rates give buyers better purchasing power. Some buyers can "move up" from their first home to a larger space for virtually the same or slightly higher monthly payment. "More house" with little to no extra cost is very appealing for buyers.
Additionally, first time home-buyers, particularly ambitious millennials recognize that low interest rates mean that home ownership could be more affordable than rent. Hard to believe isn't it? Consider this…a $300,000 mortgage at 1.75% closed variable rate will cost $1234/mos. Add on approximate $240/mos. taxes and $80/mos. insurance, your PITI (principle, interest, tax and insurance) payment is only $1554/mos. Not only that, buyers can also gain equity through potential market increases and they're paying down their mortgage approximately $10,000/year. Sounds like an all-around win doesn't it?
While demographics and low mortgage rates are helping to drive demand, so is a lack of inventory. Each week we receive calls from other Realtors asking what properties we have coming up for sale between $300,000 - $400,000. This price range is high in demand and properties are selling fast, sometimes with multiple offers. We are working with numerous buyers in this price point, so if you have a home you're thinking about selling, contact us today!
Last, the pandemic has caused people to be at home more. Whether they're working from home, schooling their kids at home, or simply spending more time at home due to less extracurricular and entertainment opportunities, people want a bigger and more functional space to call home. Home has become more important for the family unit. While we anxiously await the opening of movie theaters, gyms, travel, event celebrations and more, some are reinvesting their disposable income into their home and family.
Is now a good time to buy or sell? Absolutely, YES! In fact, it is not only a good time, this could be the best time! Whether you're a first time buyer, thinking about selling, or just want to talk about what options might be available for you, contact us today! We would be happy to see how we can help you achieve your real estate goals!
Jason Rustand with RE/MAX Real Estate serves with the highest level of integrity and excellence every time. To talk to Jason about your real estate needs, contact him at 780-919-0004, email jrteam@shaw.ca or visit www.WeSellLeduc.com