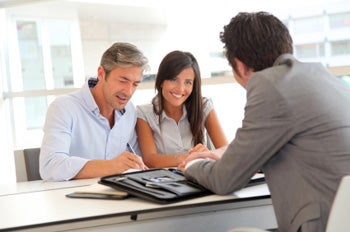 Pay off your home mortgage sooner 
Owning a home
is one of the most common ways to build equity and wealth. Typically, this process comes with something a little less glamorous – the
mortgage
. While the length of this loan may seem intimidating, it's possible to pay it off early, depending on your circumstances.
Before you begin, ask your lender what penalties you might face by paying off your mortgage early. Each loan has prepayment privileges. Many plans limit how much you can put towards a prepayment.
Here are four strategies to help you pay off your mortgage early.
1. Bi-weekly payment plan.
Making accelerated bi-weekly payments allows you to make 26 – biweekly payments vs. 12 monthly payments. This allows for one extra full payment every year. These additional payments over the amortization of your mortgage can add up to interest savings of $20,000 or more. You will also bonus from nearly three years less of mortgage payments.
2. Increase your payment amount.
Many lenders will allow you to increase your payment amount up to double your original biweekly or monthly payment. You can save thousands in interest simply by increasing your payment amount by $100/mos. This might feel impossible. You may wonder "where could I find an extra $100/mos?" Budgeting surprisingly reveals areas we spend more than we realized. Go to 
www.DaveRamsey.com
 for free online budget tools.
3. Pay a lump sum.
Some lenders allow you to pay a one-time payment up to 10% of your original mortgage balance. This large amount may be unrealistic. Maybe instead you could use a work bonus or tax refund as a lump sum pay down?
4. Keep your payments the same at renewal time.
If you renew at a lower rate, keeping your payments the same will allow an extra $30, $50 or more to go towards interest and reduce your amortization. Unless you absolutely have to change your payment, keep it the same.
Before you set up a mortgage, talk with your lender about your prepayment goals. See what flexible options are available for you.
If you don't already have a mortgage specialist working for you contact us today! We'd be most happy to set you up with one of our highly qualified brokers who will serve your best interests. If you're considering
buying or selling
, call or text us. It is always our highest honour to serve you in every way we can.
Jason Rustand with RE/MAX Real Estate serves with the highest level of integrity and excellence every time. For more info on this topic or others related to real estate contact LIKE our Jason Rustand Team Facebook page, call Jason direct at 780.919.0004, email jrteam@shaw.ca or visit WeSellLeduc.com.
Writing Resourced From: Financial Consumer Agency of Canada, Canadian Bankers Association, Mortgage Professionals Canada