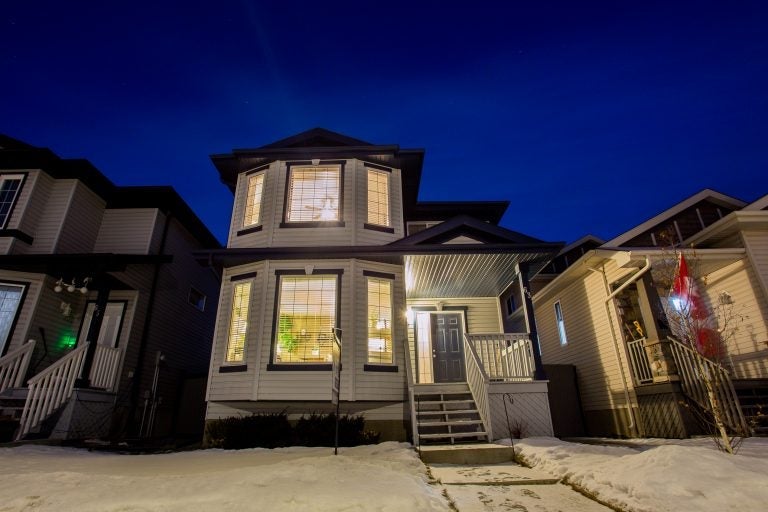 When temperatures are as cold as they've recently been, going door to door looking at houses may seem a little insane. Most people know that the spring is the busiest time for buyers and sellers, so why consider selling now?

While it is true that sales tend to slow down in the winter, it's not necessarily a bad thing. Yes, less homes sell. However, there are many smart reasons to sell your home in the winter, if you can. Here's why.



There is less competition.
Many sellers are just starting to talk about listing their home for the spring. They know this is their year to move, however don't plan to hit the market until mid-March to mid-June.

Selling your house sooner means you have less competitive homes that are similar to yours. In the spring we can see 2-3 comparable houses on a single block.

Remember the old saying, "The early bird gets the first worm"? It means those who arrive first have a greater chance of success. What a great opportunity to sell now, especially if no one else around you is!



Buyers are motivated.
Buyers are not looking at properties in sub-zero temperatures because they want to. They do it because they have to. The spring market definitely brings more buyers, while it also brings a lot more casual lookers. You can be sure that when a buyer is coming at -20 degrees he or she is both serious and motivated to buy!



You can create a cozy environment.
Buyers want your house to feel like home. Winter provides a great opportunity to turn on the fireplace, set out an area rug, have comfy pillows and a decorative blanket over the couch, all which create a cozy, warm, welcoming space. Turn your exterior lights on to have your home 'pop' out as buyers arrive and boil cinnamon sticks shortly before your showing time for an added touch.



You don't have to invest as much time on curb appeal.
Let's be honest. When the spring arrives, it's a mess. Your front street, driveway, lawn, even your windows will need to be cleaned. You'll need to spray the exterior of your home, possibly even clean your gutters in preparation for a home inspection. Add to it fertilizing, planting flowers, and more. It's a lot of work! In the winter, you don't have to do any of this, because you're very limited in what can be done due to cold temperatures. That's a nice bonus!


Smoother closing.
Because we see more sales in the spring, you're more likely to face added hassles and delays such as mortgage approval, delay in mortgage documents arriving at lawyers leading to late signing which can lead to closing delays. You can also endure last minute 'rush charges' even if the delays are out of your control.

How much more possible is it to experience a smooth closing when Mortgage Brokers, Realtors, Inspectors and Lawyers are overseeing at least 25% less clients than they do in the spring?

If you're one of the many talking about selling this spring, our highest suggestion is to see what can be done to reach the market sooner. We want you to reap these benefits that selling in winter can bring.

To start contact us, The Jason Rustand Team. We want to meet you. See your home. Understand your goals. And share suggestions on how to maximize the most value out of your home.

Jason Rustand with RE/MAX Real Estate serves with the highest level of integrity and excellence every time. For more info on this topic or others related to real estate, LIKE our Jason Rustand Team Facebook page, call us direct at 780-980-2828, email jrteam@shaw.ca or visit WeSellLeduc.com

« 2018: Real Estate Market Review